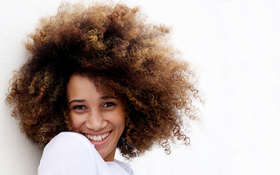 Our dental veneers can remedy all of your smile imperfections. If you are interested in showing off a stunning new smile, contact our office about dental veneers today.
Dental veneers can be used to improve common smile flaws like:
Broken teeth
Gaps between the teeth
Discolored or dull teeth
Crooked teeth
Overlapping teeth
If you would like to alter the size, shape, or color of one or more teeth, dental veneers might be the ideal treatment for you. At Duluth Dental Center, we utilize veneers to correct cosmetic issues ranging from orthodontic problems to hard-to-whiten teeth.
How Dental Veneers Work
Dental veneers are thin translucent shells. Several ceramic layers compose your dental veneers. These shells are placed over the surfaces of the teeth to enhance the appearance of the natural enamel.
Come in for a consultation with Dr. Shifrin. She will help you decide if veneers are the right choice for you, and prepare the teeth to receive the veneers.
Our talented team will design your customized veneers. You can wear temporary veneers while we fabricate the final product.
Return to our office for the final placement of your veneers. We will ensure your beautiful new veneers fit seamlessly!
Dental veneers have helped many patients achieve the perfect smiles they've always wanted. You, too, can design your best smile with dental veneers.
Instant Orthodontics, Whitening, and More
Skip the total smile makeover. Some patients are able to forego years of orthodontics plus whitening and filing procedures by taking advantage of dental veneers. Veneers are a multipurpose cosmetic solution that can correct every cosmetic issue in a single treatment!
If you would like to enjoy sparkling white and well-aligned teeth, give us a call today. Dr. Shifrin can place your veneers within a few easy visits. You could be enjoying a brilliant new smile within weeks!