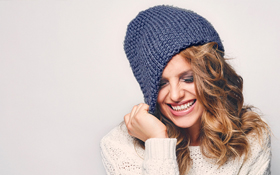 Though our teeth are strong, they cannot withstand a deep infection. Certain factors may cause a tooth to break down and eventually fall out.
Patients with deep decay should visit a root canal dentist to discuss their options. Root canals preserve the infected tooth by removing the damaged tissue from within the tooth.
At Duluth Dental Center, we strive to use root canal therapy over tooth extraction. A root canal is a surprisingly pleasant procedure that will save your natural smile.
Doing Root Canals the Right Way
During your root canal, we have only two things on our mind: 1. Your comfort. 2. Your success.
You may have heard rumors that root canal treatment is painful, but that certainly doesn't have to be the case. Our team uses skill, technique, and advanced technology to make your root canal comfortable.
We talk with you to discuss your comfort options for during and after treatment. We use local anesthesia and may recommend sedation dentistry to nervous patients.
Rest assured that over 90% of root canals are successful. Your treatment will end your toothache and preserve your natural tooth.
Think you Might Need a Root Canal?
If you believe you might need root canal therapy, please contact your trusted dentist. Delaying treatment will lead to severe pain and tooth loss. The sooner we see you for endodontic treatment, the more likely we will be able to save your tooth.
Dr. Tatiana Shifrin is a reliable root canal dentist in the area. We provide not only root canal therapy, but a long list of general and restorative procedures. We hope Duluth Dental Center becomes your one-stop shop for great dentistry.
If you have a chipped, worn down, or broken tooth, or if you are experiencing tooth pain or sensitivity, you should see us for immediate care. For more information about root canals, contact Duluth Dental Center today.