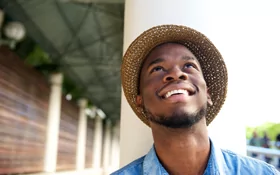 We are experienced in performing successful bone grafts at Duluth Dental Center! A bone graft may sound serious, but it is actually a common procedure in dentistry.
Some patients have insufficient jaw bone volume. The reduced bone volume may be caused by:
Gum disease
Physical trauma
Infection
Genetics
The problem with insufficient jawbone volume is that it affects the function of your mouth, and it makes dental implant placement difficult. Fortunately, your healthy bone can be restored at Duluth Dental Center. After a bone graft, dental implants placement can become totally possible.
How does a Bone Graft Work?
First and foremost, we look out for your comfort and wellbeing and will do everything we can to put you at ease. You have plenty of amenities and comfort options at Duluth Dental Center. We will get you fully relaxed and ready before your procedure begins.
We will discuss your bone grafting material options. Worried about using your own bone tissue? In most cases, it's completely unnecessary!
In some cases, bone grafts can be completed using material from your own body, but dentists often get the bone from a bone and tissue bank. This material may be donated from someone else or from animal sources.
The bone is ground up and sterilized. We heat it to a degree that no living cells remain.
The bone material is placed into the jawbone.
The bone material serves as a scaffold and encourages your body's own bone growth!
Let's Get You Smiling Again!
A bone graft can prevent TMJ pain and enhance your bite strength. It can improve your appearance by boosting the facial tissues to give you a youthful look. It will also provide sufficient bone density for dental implant placement.
With a beautiful new smile, you can smile with pride again. To schedule a consultation with Dr. Shifrin, call Duluth Dental Center today.