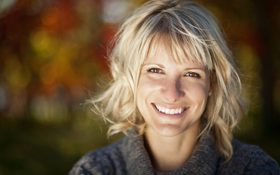 At Duluth Dental Center, we know how imperative technology is to your successful dental experience. You deserve:
Professionals with advanced training and unique skills
A dental staff that truly cares about you and your smile goals
State-of-the-art technology for optimal safety, comfort, and results
Our dental technology allows us to increase the efficiency of your treatment. Our patients feel more comfortable and even enjoy their dental visits more because of the technology we provide!
Digital X-Rays: Digital x-rays provide crystal clear information on a chairside monitor. Digital x-rays protect you from excessive radiation and give you quick answers to all of your questions.
Intraoral Cameras: Intraoral cameras allow us to look closely inside of your mouth at those areas that can't be seen with a physical exam alone. We can enlarge the images we take up to forty times, and you and your dentist can examine the images together.
Digital Panoramic Machine: Our panoramic x-rays capture images of the entire mouth! When we see the mouth as the whole, we can assess the harmony and function of your smile. Our panoramic machine allows us to see parts of the jaw that cannot be seen with other x-rays.
Laser for Cavity Detection: The key to a healthy smile is identifying and treating problems in their earliest stages. By catching cavities early, you avoid pain and protect your wallet! Our laser for cavity detection allows us to see and treat decay earlier than ever.
Soft Tissue Laser: Our soft tissue laser delivers more comfortable dental procedures to our patients. The laser uses short pulses of laser energy to kill bacteria and stimulate healthy tissue. Our dental laser ensures faster and more precise procedures, along with less swelling and decreased healing time.
Velscope Cancer Detection: This small, handheld device results in a painless oral cancer screening for our patients. Our Velscope uses fluorescent lights to detect abnormal tissue growth or lesions. The screening is complete within minutes, and could potentially save your life.
Come enjoy advanced technology in a welcoming environment. Contact Duluth Dental Center today!